Demo Expo + Startup Pavilion Map
Please search for your demo name to find your table assignment. The Demo Expo at NYCML'19 will be spread across three locations. Learn more about the location assigned to you once you find your table number.
your Agenda for Thursday, September 26, 2019
10:00AM: Arrival & Registration at New York City College of Technology (CUNY). Please check in the first floor lobby at the Demo Expo registration table. The address is: 285 Jay Street, Brooklyn, NY 11201. This is the address for the new building. It looks like this. Your name badge will be at this location.
10:15AM: SET UP YOUR DEMO! Once you check in, please head to your table / location to start getting set up. Once your demo is set up, you are welcome to go to the theatre to watch the show until it is time to demo.
11:00AM-11:30AM: Eat Pizza! Pizza will be served in the CUNY Gym and at the NYU MakerSpace. Please eat in the atrium areas and do not bring food into the expo halls.
12:15PM: Pizza will be broken down.
12:30-1:00PM: Demo Expo opens! All demos must be set up.
5:00PM: Demos close to the public. Please break down your demo and plan to leave the space by 6:00PM.
FAQs
What should I expect for space and power?
Most demos were each assigned a 5-foot table. There will be power strips located along every each two tables. If your demo is sharing a table with another team, it is because you indicated that demo does not require a lot of space. Please be prepared to share space and power with your colleagues!

What is the WIFI?
Wifi will be given out the day of the event. Look for the wifi signs with the password in each location.

What is the event like? NYCML'19 is a very public event! Be ready to be photographed, video recorded, tweeted, and publicized. Document yourself with the #NYCML19 hashtag.

Can I register a team member or classmate to help out on the day? Yes you can! Please register them with the code DEMO at the Eventbrite page here and remember to write in the name of your demo on the check-out form.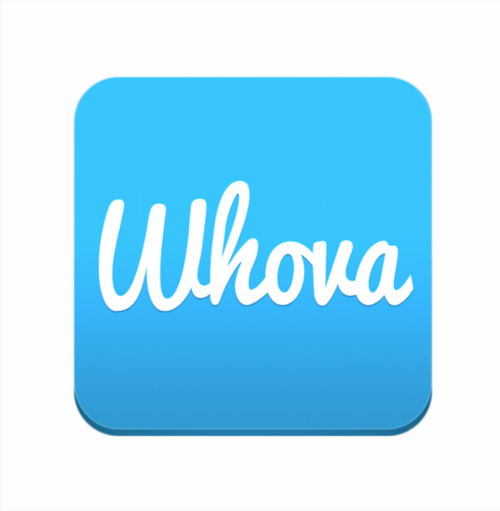 Don't forget to download whova!
Each demo listed is on the Whova application. Whova lists the contact information of each team lead.
Please remember to download Whova and share pictures of your demo throughout the day!
You can also use Whova to save the contact details of people visiting your table to remind yourself to follow up with them later.
About the Demo Award Live Poll on Whova
NYC Media Lab has invited attendees to participate in a live poll during our Demo Expo and Startup Pavilion. At the end of the event, we will tally the top three exhibiting teams that have the most "likes" and issue prizes those teams in the sum of $500 each. The Live Poll award will go to a team that did not win another NYCML'19 Demo Expo award, and should be seen as an overall honorable mention. Make sure you encourage people visiting your table to like your project on Whova!
Location 1: Gymnasium, New York City College of Technology (CUNY)
Address: 285 Jay Street, Brooklyn, NY 11221
Location in building: The gym is located on the Lower Level. From the Demo Expo registration table, please take the stairs directly down, or take the elevator one floor down. You will see signs leading to the stairs and the elevator.
Demos in this location:
01 (CUNY Gym) Project Fovea
02 (CUNY Gym) Visus: An Interactive System for Machine Learning Model Building and Curation
03 (CUNY Gym) Lamboozled! A Game-Based Approach to News Literacy
04 (CUNY Gym) Plastic Seas
05 (CUNY Gym) Hypertouch
06 (CUNY Gym) Magnetic Fields
07 (CUNYGym) Breathing Chair
08 (CUNY Gym) INHUBBER blockchain-based B2B SaaS Contract Management Platform
09 (CUNY Gym) Predictive Measures on Chronic Kidney Disease
10 (CUNY Gym) Five Facts About Tears
11 (CUNY Gym) iBEGOO
12 (CUNY Gym) Let's read a story
13 (CUNY Gym) Machine Timing
14 (CUNY Gym) Political Visual Literacy App
15 (CUNY Gym) Smart-Tagging
16 (CUNY Gym) Impossible Cities: Teaching Students to use VR/360 in Cross-campus Collaborations in the Global Digital Humanities
17 (CUNY Gym) Floating in the sky - VR experience
18 (CUNY Gym) Pain killer
19 (CUNY Gym) Ghosted AR
20 (CUNY Gym) Swymm.org
21 (CUNY Gym) Reconstructing intelligible speech from the human brain
22 (CUNY Gym) The Coffee Shop Mystery: An AR-Enabled Mystery Adventure
23 (CUNY Gym) SAGAFTRA
24 (CUNY Gym) RLab
25 (CUNY Gym) The Melody Box
26 (CUNY Gym) WeProductive
27 (CUNY Gym) Mapper's Delight: Rap Research Lab
28 (CUNY Gym) Electric Dream
29 (CUNY Gym) Mosquitoes vs. Humans
30 (CUNY Gym) NewsGamer
31 (CUNY Gym) Sounds Of New York City (SONYC) - Smart urban noise monitoring
32 (CUNY Gym) RE:FEEL
33 (CUNY Gym) SAKSHI
34 (CUNY Gym) Magic Leap
35 (CUNY Gym) It Wasn't Written
36 (CUNY Gym) Soundyssey
37 (CUNY Gym) HugMatch
38 (CUNY Gym) Modular Buses
39 (CUNY Gym) Emotion Recognition Lighting Design
40 (CUNY Gym) "Pat Me" Robot
41 (CUNY Gym) Requet: Real-Time QoE Detection for Encrypted YouTube Traffic
42 (CUNY Gym) BabyLab
43 (CUNY Gym) Hello, Strangers
44 (CUNY Gym) Conscious
45 (CUNY Gym) Movement One Labs
46 (CUNY Gym) Instruvis
47 (CUNY Gym) Cadmium
48 (CUNY Gym) UNSUNG
49 (CUNY Gym) IoTshirt
50 (CUNY Gym) The Mall VR - Online Shopping in Virtual Reality
51 (CUNY Gym) Designing Tactile Schematics
51 (CUNY Gym) User Experience Capacity-Building (UXCB)
52 (CUNY Gym) CUNY Central
53 (CUNY Gym) The Boxing Coach (Powered by FitKO) [Resubmission with accurate email address]
54 (CUNY Gym) Adulting
55 (CUNY Gym) FreePizza.py
55 (CUNY Gym) Lost bits
56 (CUNY Gym) While You Wait
57 (CUNY Gym) Immersive Storytelling of Rohingya Refugee Experience
58 (CUNY Gym) Ofelia
59 (CUNY Gym) OnRecord
60 (CUNY Gym) Decent Edtech Hub
60 (CUNY Gym Flair
61 (CUNY Gym) RLab: Stories of the Future
62 (CUNY Gym) FLYUPAV
63 (CUNY Gym) Bounce! Collaborative VR for Low-Latency Interaction
64 (CUNY Gym) Visceral Science: Grasping the Universe through Virtual Reality
65 (CUNY Gym) PrintCade:Invaders
66 (CUNY Gym) 5G-COVET
67 (CUNY Gym) The VR Chemistry Lab
68 (CUNY Gym) The Story of an Oyster Reef
69 (CUNY Gym) Digital Arrest
70 (CUNY Gym) After Image
Location 2: MakerSpace, NYU Tandon School of Engineering
Address: 6 MetroTech Center, Brooklyn, NY 11221
Directions: The Makerspace is just a few buildings down on Jay Street. See the map here. The MakerSpace is on the first floor of the building, to the right of the lobby. You will need your name badge from the Demo Expo registration table in the CUNY building before you can go to MakerSpace to set up.
Demos in this location:
71 (NYU MakerSpace) Measuring Channel Dynamics for Next Generation Wireless Networks
72 (NYU MakerSpace) Check you!
73 (NYU MakerSpace) Good Vibrations
74 (NYU MakerSpace) The Ping Pong Machine
75 (NYU MakerSpace) FEELIT: A Small Box Used To Sense Weather
76 (NYU MakerSpace) Mobile Remote Collaboration
77 (NYU MakerSpace) LostBytes
78 (NYU MakerSpace) Conquer Sleepy Driving with the Movie Genie + Alexa
79 (NYU MakerSpace) Blips & Blobs, Visualizing the large scale of Invisible Signals into the Small World of a Slime Mold Growing Patterns
80 (NYU MakerSpace) FLXO | plug-and-play soft robotics inspired by origami and 3D printing.
81 (NYU MakerSpace) Recipe Controller
82 (NYU MakerSpace) MakerBrace
83 (NYU MakerSpace) Cosmic Harp
84 (NYU MakerSpace) Future Dining
84 (NYU MakerSpace) Islands of Sound
85 (NYU MakerSpace) Crater Creators
Location 3: 2Nd Floor Lounge, New York City College of Technology (CUNY)
This is the Startup Pavilion!
Address: 285 Jay Street, Brooklyn, NY 11221
Location in building: The 2nd floor lounge is located in the theatre mezzanine area. From the Demo Expo registration table, please follow the signs up to to the area. You can get there via the staircase in the theatre entry way, or by taking the elevator up to the 2nd floor.

Demos in this location:
86 (CUNY 2nd Floor Lounge) JAIYOU
87 (CUNY 2nd Floor Lounge) Typogram
88 (CUNY 2nd Floor Lounge) Grow
89 (CUNY 2nd Floor Lounge) AR Promptbox
90 (CUNY 2nd Floor Lounge) Window Solar Charger
91 (CUNY 2nd Floor Lounge) My Brain and Me
92 (CUNY 2nd Floor Lounge) Piki NYC
93 (CUNY 2nd Floor Lounge) Geopipe
94 (CUNY 2nd Floor Lounge) Rx.Health Asthma Program
95 (CUNY 2nd Floor Lounge) Justify
96 (CUNY 2nd Floor Lounge) VettNews
97 (CUNY 2nd Floor Lounge) eWitness
98 (CUNY 2nd Floor Lounge) echoAR
99 (CUNY 2nd Floor Lounge) Graceful Ray
100 (CUNY 2nd Floor Lounge) Ovee